Learn smart tips and tricks on how to use the Connected Skills CV Builder. You save time and energy and can present relevant CVs in no time!
1. Online CV
In Connected Skills you can create an online CV quickly and easily. Anyone, Connected Skills user or not, can open the link and it will always show the latest version of your CV. Say goodbye to 17 different PDF versions, this is the future!
2. Build a personalized CV template
The Connected Skills CV Builder allows you to easily create company-specific CV templates. Make your own mark by choosing your background, colors, fonts and layout. Upload your logo and you have top-notch CVs ready to present!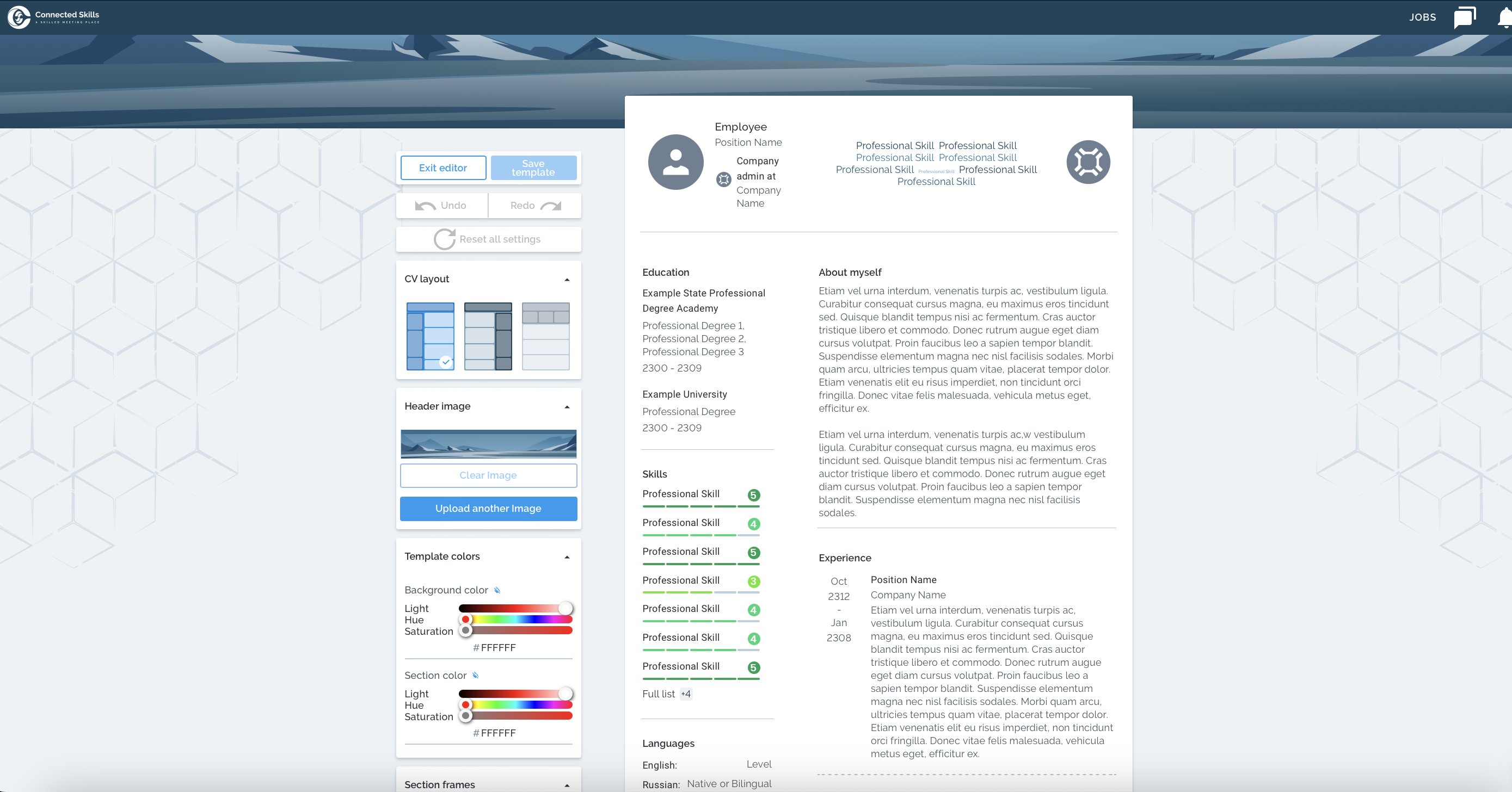 3. Highlighting specific missions
When you present a consultant for an assignment in Connected Skills, you can highlight previous assignments at the touch of a button. These then appear at the top of the presented CV and give the client a quick overview of how well the profile matches the job description.

4. Market your skills
Your Connected Skills CV is partly made up of skills, which you rank according to seniority. These skills will not only go on your CV, but your skills will also be searchable by our clients. You get an attractive CV and your profile is matched to customer needs – what could be better?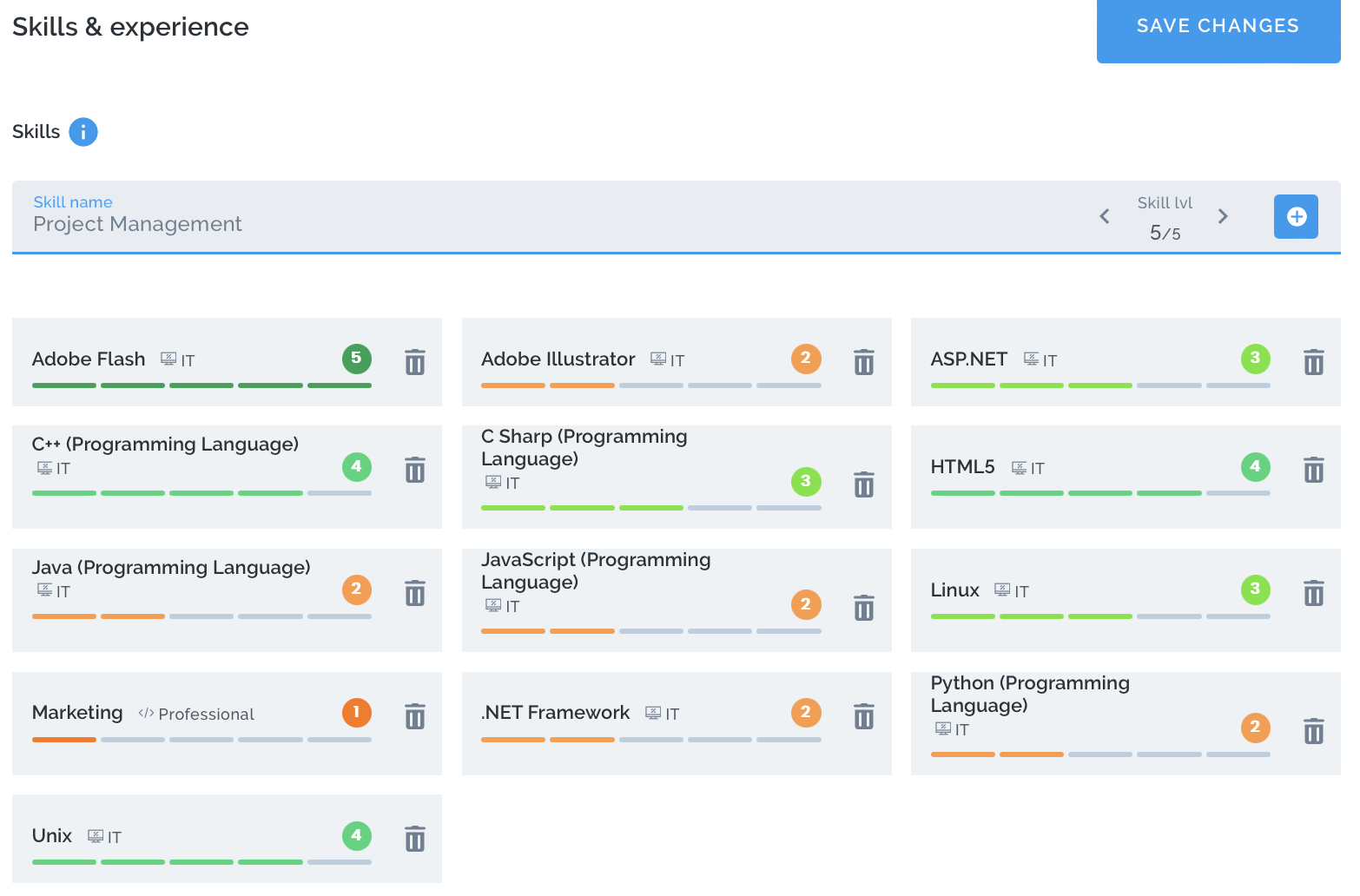 So Connected Skills can easily help you create a clean and clear CV more easily than ever. With our CV Builder, you can spend your time preparing for your next interview. Good luck!